YAPC::NA 2006 — brian d foy
So You Want to Write About Perl!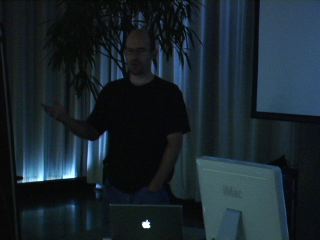 License

Creative Commons Attribution 2.5

When

2006-06-28 9:13 AM CDT

Duration

52 Minutes, 49 Seconds
Advocate Perl by writing about it. Want to write a book about Perl? How about a magazine article? How do you start and how do you manage the project? Learn what you need to do and who you can help you from brian d foy, columnist for The Perl Journal, publisher of The Perl Review, co-author of Learning Perl and Intermediate Perl, and editor working with Onyx Neon Press. You might just walk away from this session with a magazine or book deal (but we don't make any promises).
Media